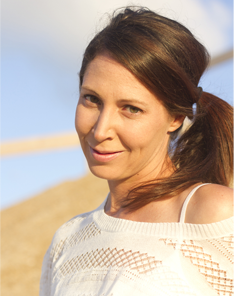 "if you change your thoughts
 you change your energy.
If you change your energy
you transform your world."

Mag. Christine Iuga, M. A.
(Founder INbalance – Functional Training & Pilates)
My Education
•    Sports Science in combination with Prevention & Rehabilitation, Master Program
•    Sports-, Culture- & Event Management, Master Program
•    Pilates Matwork Trainer with additional qualifications
•    Exercise Therapist
•    BSPA nationally certified Fitness Trainer (in training)
•    TRX Sports Medicine Suspension Training Course
•    MFT Balance & Coordination Certification
•    Centrics Core Training Certification
•    BSPA Austrian Freestyle Snowboard Instructor & CASI Canadian Level 2 Snowboard Instructor
•    PMBI Mountainbike Instructor
•    Myofascial Release Certification
Sports, especially Action and Outdoor Sports have always played a major role in my life. Movement can be quite fascinating as it helps me to focus and connect with myself and nature. It is a great way to spend time and after each sporting activity or training session I feel absolutely fulfilled and satisfied.
Driven by my passion for snowboarding I decided to study sports and during this period I also spent some time in B.C. Canada as a Snowboard Semi Professional and Fitness Trainer. Following my first summer in Whistler I fell in love with mountain biking.
Snowboarding, Mountainbiking, Climbing and Surfing let me travel to many different places, where I could learn a lot about myself and others.
I had the chance to get in contact with various Fitness Trends, Sport Therapies and Functional Kinetics, which practice and tools I can incorporate in your individual training design.
I am a full time Sports Scientist and Sports Manager holding additional qualifications with focus on Functional Training and Pilates. Action sports demand high levels of body control – these skill can be improved through Functional Fitness training programs by using natural human movement patterns. My goal is to offer you the most inspiring, innovative and creative training program to get you fit for action. With my training programs you will feel better, perform better and reduce injury risks.